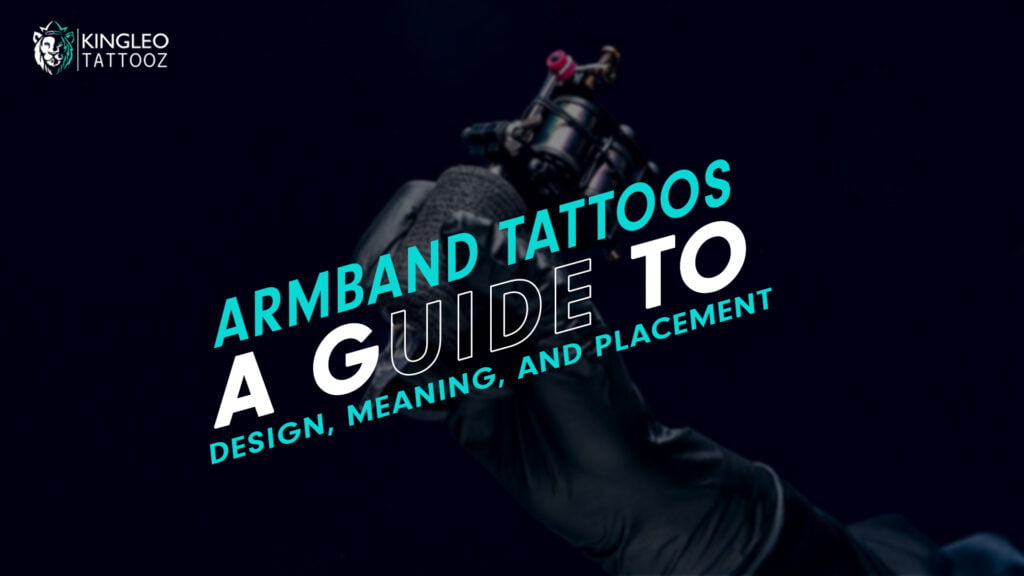 Armband tattoos design have become increasingly popular in the world of body art.
They offer a unique and stylish way to express oneself while carrying symbolic meanings.
This comprehensive guide will explore the various aspects of armband tattoos, including their history, cultural significance, design options, placement choices, and much more.
Whether you're considering getting an armband tattoo or simply curious about this fascinating form of body art, this article will provide you with all the information you need.
#01 What are Armband Tattoos?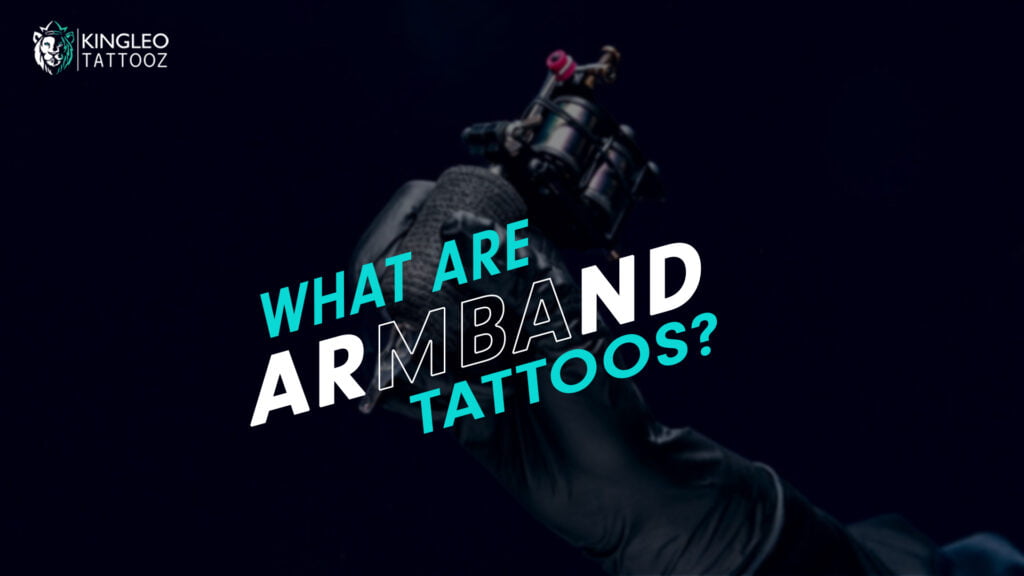 Armband tattoos, as the name suggests, are tattoos that encircle the upper arm or forearm like a band.
They vary in width, design, and style, allowing for various creative possibilities.
Armband tattoos can be simple and minimalistic or intricate and detailed, depending on the individual's preferences.
They have gained popularity for their aesthetic appeal and the opportunity they provide for self-expression.
#02 History and Cultural Significance of Armband Tattoos
Armband tattoos have a rich history that dates back centuries.
These tattoos hold cultural and symbolic significance in various cultures around the world.
For example, in Native American culture, armband tattoos represent tribal affiliation and spiritual beliefs.
In Polynesian cultures, such as Hawaiian and Maori, armband tattoos showcase social status and genealogy.
Understanding armband tattoos' historical and cultural significance can add depth and meaning to your chosen design.
#03 Popular Styles and Designs for Armband Tattoos
Armband tattoos come in many styles and designs, catering to diverse preferences.
Some popular options include tribal armband tattoos, Celtic knotwork designs, barbed wire patterns, floral motifs, geometric shapes, and symbolic representations.
Each style carries its significance and visual appeal, allowing individuals to find a design that resonates with them.
Exploring the various types and techniques can help you discover the perfect armband tattoo that reflects your unique personality.
#04 How to Choose the Right Armband Tattoo for You
Choosing the right armband tattoo requires careful consideration.
It's essential to consider your style, interests, and the message you want to convey through your tattoo.
Take time to research different designs, consult with a professional tattoo artist, and gather inspiration from various sources such as online galleries, tattoo magazines, and social media.
By combining your preferences and the advice of experts, you can find an armband tattoo that genuinely represents who you are.
#05 Factors to Consider Before Getting an Armband Tattoo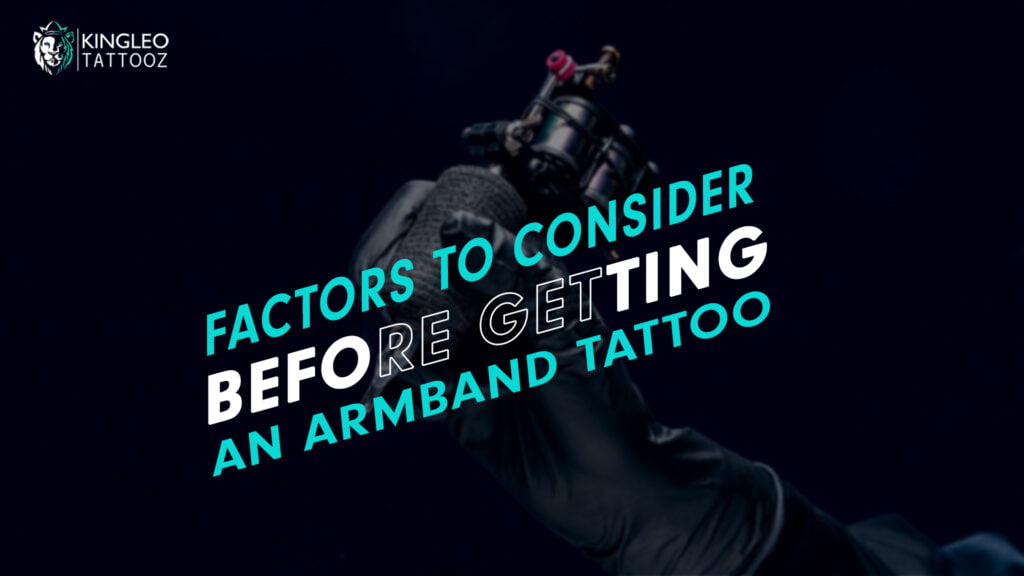 Before getting an armband tattoo, there are several factors to keep in mind:
Consider the pain level associated with tattooing, as the upper arm and forearm can be sensitive.
Think about the tattoo's size, color, and placement. Ensuring that the design fits nicely on your arm and complements your body shape is crucial.
Research the tattoo artist's expertise and hygiene practices to ensure a safe and satisfactory experience.
Placement Options for Armband Tattoos
Armband tattoos offer various placement options, allowing for customization based on personal preference.
The upper arm and forearm are popular locations, but the choice ultimately depends on your desired visibility and aesthetic.
Some individuals opt for a single band encircling the peninsula, while others prefer multiple bands or combinations with other tattoo designs.
Consider your lifestyle, profession, and personal style when deciding on the placement of your armband tattoo.
#06 Armband Tattoos for Men: Design Ideas and Inspiration
Armband tattoos are popular among men, offering a masculine and stylish aesthetic.
For men, design ideas range from bold tribal patterns to intricate Celtic knots or modern geometric shapes.
The design choice depends on personal preference, cultural influences, and desired symbolism.
Whether you're looking for a tattoo representing strength, heritage, or personal empowerment, countless design options suit every taste.
#07 Armband Tattoos for Women: Design Ideas and Inspiration
Armband tattoos also appeal immensely to women, allowing self-expression and adornment.
Women can explore various design ideas, including delicate floral patterns, elegant mandalas, graceful vines, or intricate lace-like bands.
Personal style, cultural inspirations, or desired symbolism can influence the design choice.
Armband tattoos for women offer versatility and beauty, allowing individuals to create a tattoo that perfectly matches their personality.
#08 Armband Tattoos for Couples: Symbolizing Love and Commitment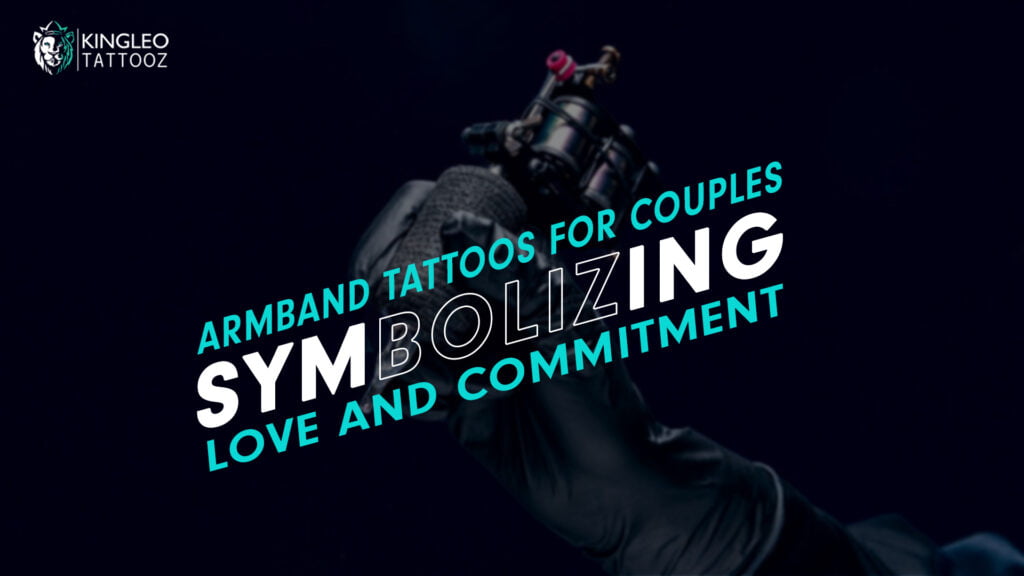 Armband tattoos can be a meaningful way for couples to express their love and commitment.
Couples can choose matching or complementary designs to symbolize their connection and unity.
Popular options include intertwining bands, shared symbols, or phrases that hold significance for both partners.
Getting matching armband tattoos can strengthen the bond between couples and serve as a lifelong reminder of their love and dedication to one another.
#09 Armband Tattoos for Best Friends: Celebrating Friendship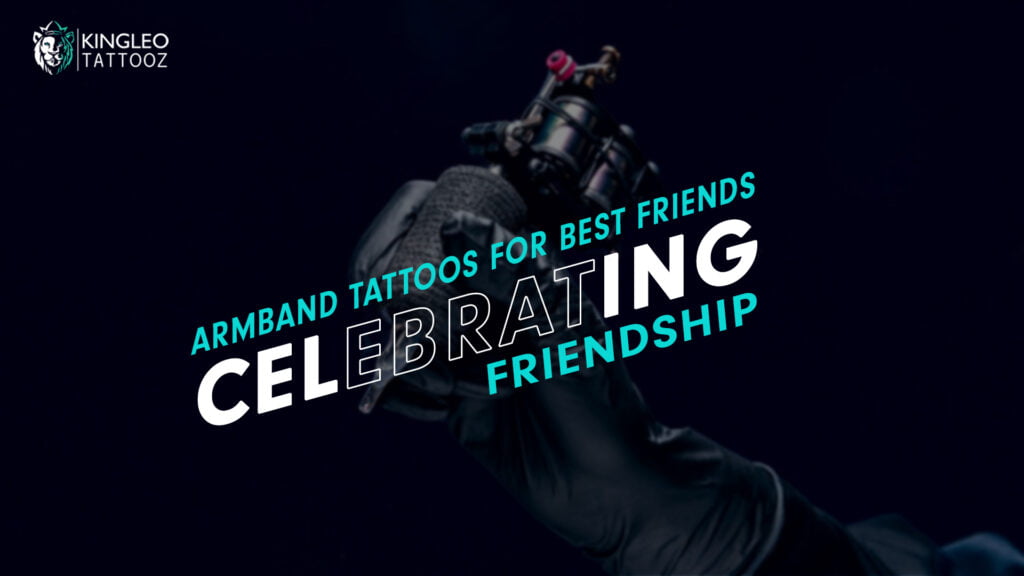 Like couple tattoos, armband tattoos can also be used to celebrate friendship.
Best friends can choose designs that reflect their unique bond, such as matching bands, coordinating symbols, or initials.
Armband tattoos for best friends can permanently symbolize friendship and create a lasting memory of shared experiences.
It's essential to carefully consider the design together to ensure it captures the essence of your company.
#10 Celebrities and their Armband Tattoos: Who is Inked?
Armband tattoos have become popular, with several celebrities sporting these stylish body art pieces.
From athletes to actors, musicians to models, many famous individuals have embraced armband tattoos as a form of self-expression.
Some notable examples include Dwayne "The Rock" Johnson, David Beckham, Rihanna, and Angelina Jolie.
Exploring the armband tattoos of celebrities can provide inspiration and insight into the world of tattoo design.
#11 Cultural and Symbolic Meanings of Armband Tattoos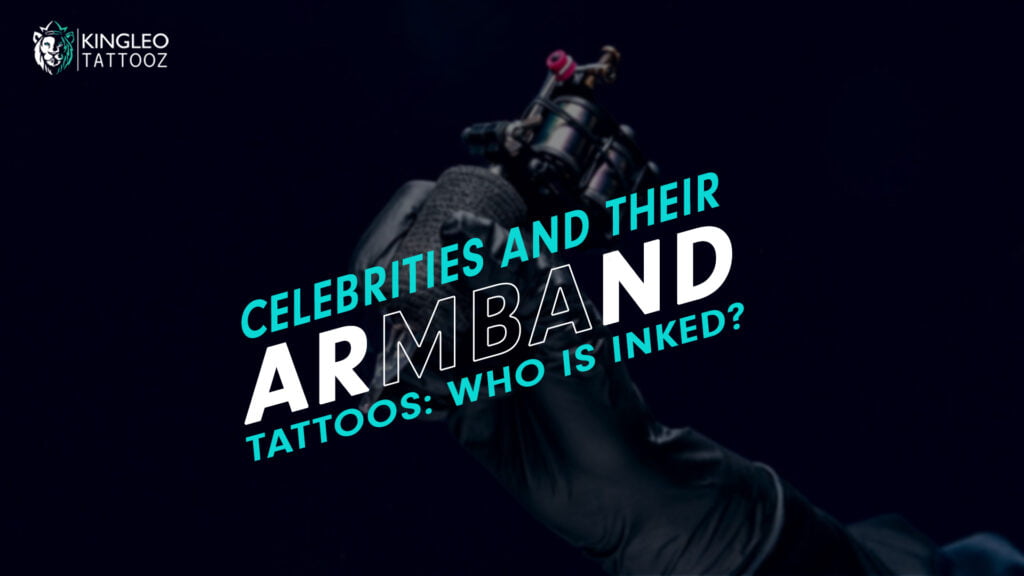 Depending on the design and cultural context, Armband tattoos carry various cultural and symbolic meanings.
For example, tribal armband tattoos can represent heritage, strength, or rites of passage.
Celtic armband tattoos often symbolize interconnectedness and eternity.
Hawaiian armband tattoos showcase one's connection to nature and ancestral lineage.
By understanding the cultural and symbolic meanings associated with armband tattoos, you can select a design that resonates with your beliefs and values.
#12 Armband Tattoos in Different Cultures Around the World
Armband tattoos have diverse representations in different cultures worldwide.
From Native American tribal bands to Celtic knots and Polynesian patterns to Maori-inspired designs, armband tattoos offer a glimpse into the rich cultural heritage of various communities.
Exploring armband tattoos' unique styles and meanings across different cultures can inspire you to create a tattoo honoring a specific tradition or reflecting your appreciation for global diversity.
#13 How to take care of your Armband Tattoo: Tips and Advice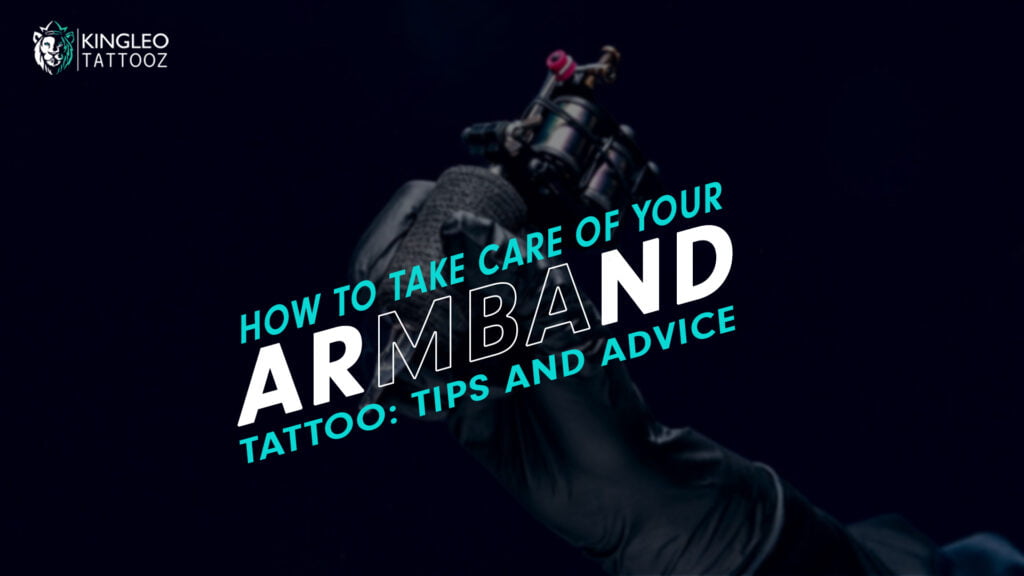 Proper aftercare is essential to ensure the longevity and vibrancy of your armband tattoo.
After getting inked, follow the advice of your tattoo artist, which typically includes keeping the tattoo clean, applying a healing ointment, avoiding direct sunlight, and refraining from picking at scabs.
Protecting your tattoo during healing is crucial to prevent infection and promote optimal healing.
Additionally, maintaining overall skin health through moisturization can help preserve the appearance of your armband tattoo over time.
#14 Armband Tattoo Removal Options: What you need to Know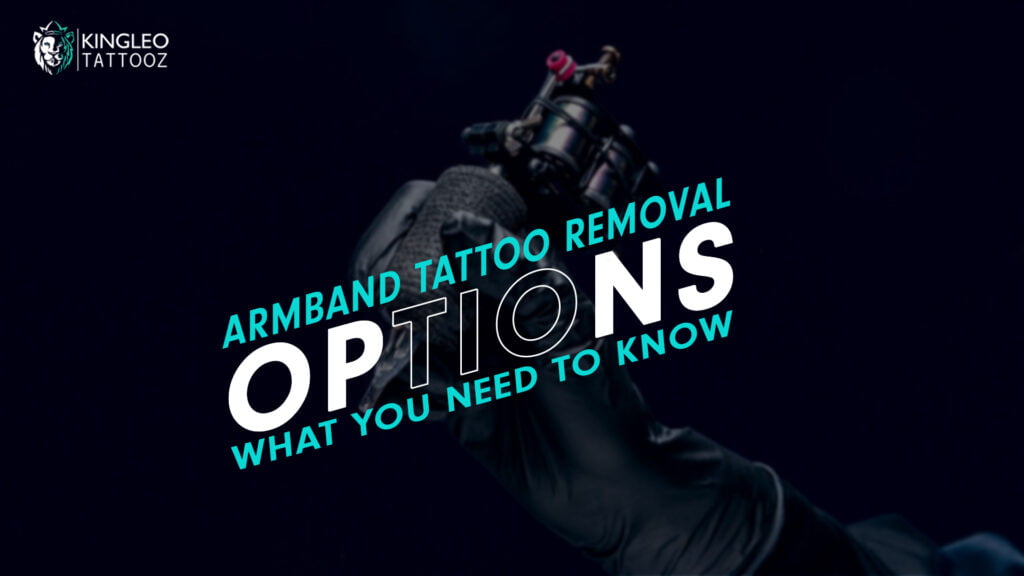 While armband tattoos are designed to be permanent, some individuals may eventually consider tattoo removal for personal or professional reasons.
Tattoo removal techniques have advanced significantly, offering several options for those seeking to remove or fade their armband tattoos.
These options include laser tattoo removal, surgical excision, and tattoo removal creams.
It's essential to consult a qualified professional to determine the most suitable removal method based on factors such as tattoo size, ink colors, and skin type.
Conclusion
Armband tattoos provide a captivating and versatile form of body art, allowing individuals to express their creativity, cultural affiliations, personal values, and emotional connections.
From their historical and cultural significance to the wide range of design options, placement choices, and associated meanings, armband tattoos offer a world of possibilities for those looking to make a lasting statement through body art.
By considering the factors discussed in this guide and exploring various design inspirations, you can confidently embark on your armband tattoo journey, creating a unique and meaningful piece of art that represents your individuality.